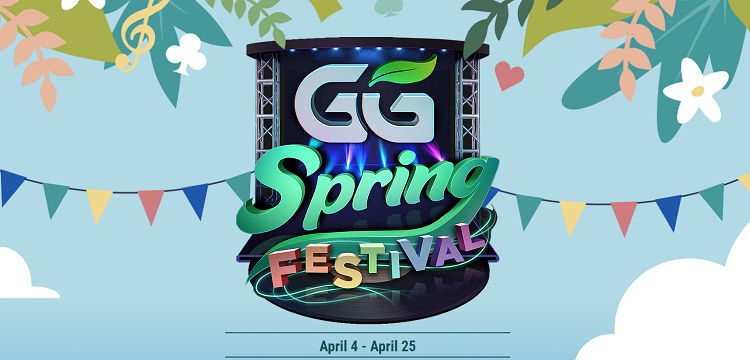 GGPoker set their sights high when they guaranteed $150 million in the announcement for the GG Spring Festival (GGSF). In the end, that total was easily surpassed.
More than $176 million was generated in prize pools throughout the series, making it clearly the best series in history for GGPoker.
In fact, it was only $9 million short of the biggest series on record. In 2020, at the height of the pandemic boom, PokerStars' extended SCOOP generated an astounding $185 million in prizes over 371 tournaments, setting the record for the most money collected in any online tournament series.
While the GGSF didn't quite beat that lofty record in total dollars, the record from 2020 was mostly down to the extensions. Even in the midst of the pandemic boom, the 2020 SCOOP averaged just under $500,000 in prizes per tournament, while the recent GGSF came in at $527,537 per event.
Partnerships and More
Building on the success of the GGSF and last year's WSOP Online, GGPoker and the WSOP announced plans for the international portion of the 2021 WSOP Online. The partnership goes well beyond just the online bracelet events, and includes satellites to the Main Event in Las Vegas in November and extensive Circuit series throughout the year.
In fact, the end of GGSF leads almost directly into the start of the WSOP Super Circuit Online Series. There will be 18 Ring Events from May 1 – 30, with a cash game promotion awarding two additional Rings to cash game players for the first time.
The WSOP Circuit and Online Bracelet Schedule on GGPoker
WSOP Super Circuit Online Series with 18 Ring Events from May 1 – 30
Additional two WSOPC rings can be won through a cash game promotion
WSOP Online 2021 Domestic Series on WSOP.com July 1 – August 1
WSOP Online 2021 International on GGPoker August 1 – September 12
2021 WSOP Las Vegas Main Event satellites on WSOP.com and GGPoker August 1 – October 1
WSOP Winter Online Super Circuit on GGPoker later in the year
There is no question GGPoker is a major player in the global tournament series game. The GGSF goes into the books as the second biggest series on record, capping more than half a billion in prizes over the past year in major series on GG alone.
The new extended partnership with WSOP only looks to solidify that major role. They will have another chance this year to break the record they set last year with the Main Event, and hosting satellites for the live Main Event in Vegas is a massive win for the operator. It seems nothing can stop the rise of GGPoker on the online tournament series scene.
---
0