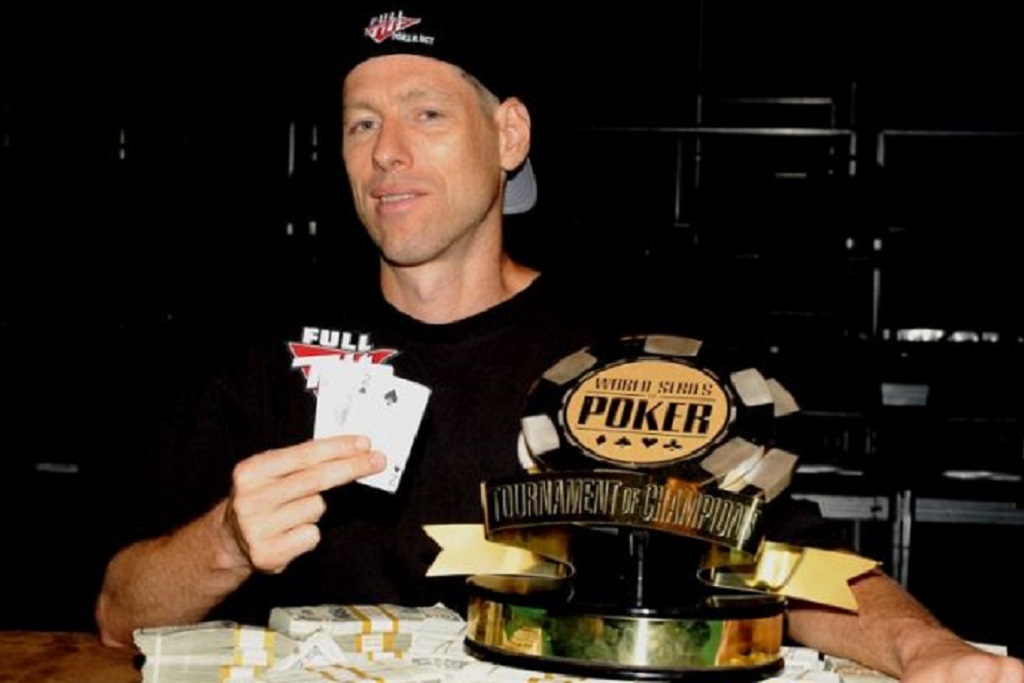 The 'Hall of Fame' which started as a mere attraction to tourists in a casino is now preserving the world's prominent and glorious poker players' legacies. The Poker Hall of Fame was an initiative taken by Benny Binion in 1979. Over the years many names have been added to this hall of fame and counting. The only 2020 inductee in the Poker Hall of Fame is the most prevalent name in the poker field. It is none other than the remarkable Huckleberry Seed.
"Hearing the news brought back memories of my early poker days, walking into the Binion's Horseshoe, about to start a poker session, admiring all the Poker Hall of Famers on the wall. It feels good to be with all the poker legends that I once idolised over the years. Thank you, everyone." Huck Seed said upon hearing the news. The 52 years old, poker player Huck Seed's net worth is $4 Million.
Journey To The Poker Hall Of Fame
Born on Jan 15, 1969, Seed grew up in Corvallis, Montana, in 1989, he got his first break in poker and became a maestro in the game. In 1990, for the first time, he earned cash from a tournament and since then acquired more than $7.6 million from the same. Seed won his first match in 1994 WSOP Event #3: $2,500 Pot-Limit Omaha for $167,000. In 1996, he became Huck Seed WSOP main event champ for a sum of $1 million. He made another run for the title in 1999, and gained 6th place after he was eliminated by the then champ Noel Furlong.
A four-time bracelet winner, in 2000 he won Event #17: $1,500 Limit Razz for his third bracelet and 2003 WSOP Event #27: $5,000 Limit Razz for his fourth. With the win of WSOP Tournament of Champions for $550,000, 50K Poker Players Championship and 2009 NBC Heads-Up Championship, Huckleberry's poker career tops the game.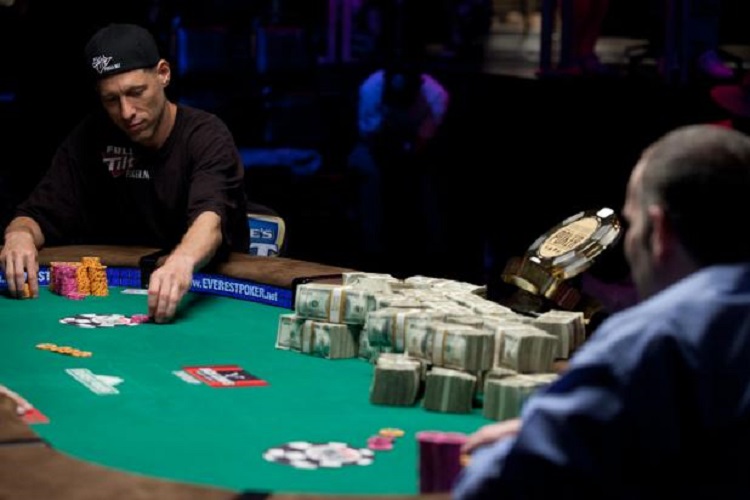 Apart from his poker achievements, Huckleberry is infamous for prop bets. He once bet $60,000 against Phil Hellmuth that he could float in the ocean for 18 or 24 hours; unfortunately, our player lost it. Then again bet $10,000 against Howard Lederer that he could do a standing backflip, learnt it in 2 days and won the bet.
An open nomination process happened, where the 31 living, members of The Poker Hall of Fame voted Huck Seed and embraced him in their procession. Seed beat 10 nominees that included poker stars like Matt Savage, The American Poker Tournament Director and Patrik Antonius, the first time nominee.
The Verdict
In all, 30 votes were cast, with one abstention, each voter could distribute 10 points. The chart went like:
Huckleberry Seed – 76 Votes
Matt Savage – 51 Votes
Isai Scheinberg – 45 Votes
Eli Elezra – 30 Votes
Antonio Esfandiari – 23 Votes
Lon McEachern and Norman Chad – 20 Votes
Ted Forrest – 20 Votes
Mike Matusow – 17 Votes
Patrik Antonius – 15 Votes
Chris Ferguson – 3 Votes
With this victory, Huckleberry Seed became the 59th member of The Poker Hall of Fame. Next probable question is if Huck Seed still plays poker? Though he doesn't have a presiding track in the game right now, he isn't stopping anytime soon.
Which is your favorite player who has made it to the Hall of Fame? Let us know in the comments below!
Want to learn more about poker? Follow Academy52 for regular updates.
Follow us on Facebook, Instagram & LinkedIn for more quirky updates, tips and articles.
0