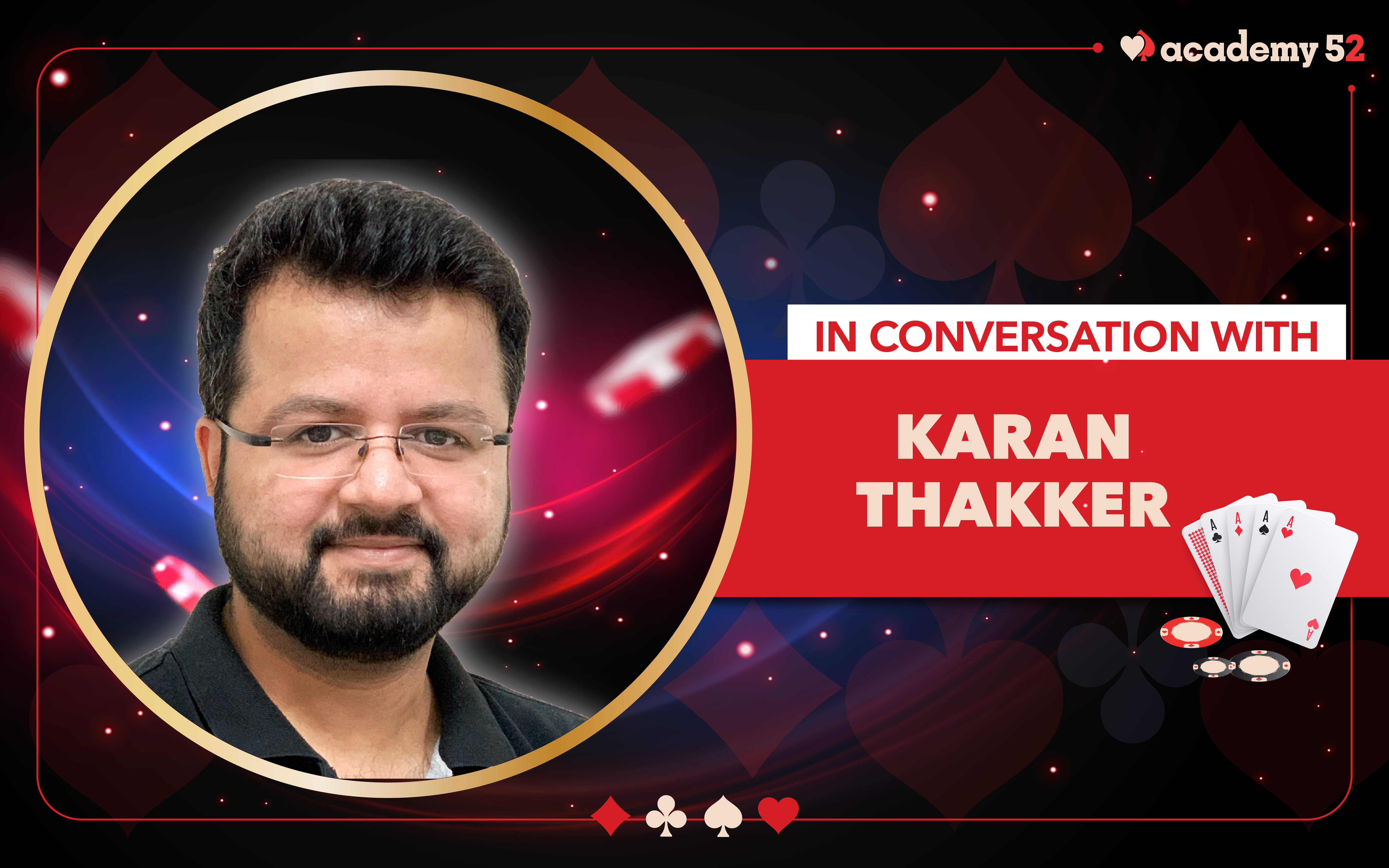 Karan Thakker's interest in poker can be traced back to his college days when he played recreationally with friends. He is a quite recent runner-up of the 'Snowfall' tournament introduced by Adda52.com and topped the leaderboard of the PSL season 3 which run from 18 January 2021 to 20 February 2021.
Our team at A52 caught up with Karan Thakker, the man who wears many hats, to know the secret of his games. Here is an excerpt from the exclusive interview.
What is your journey as a poker player?
I started playing online poker 4 years ago and that is when my Poker Career was set in motion. My journey commenced with a bankroll of Rs. 500 and that number has flourished into 7 figures eventually without ever investing again. Strict Bankroll Management and correct mentors at the right time have helped me grow as a player. Initially, I used to juggle poker with my day job and it has turned into a full time focus for the last 1.5 years. The highlight of my career so far is being a part of the PSL 3 Virtual by topping the leaderboard for qualifiers.
If not poker, then what else as the alternative game you would choose?
I have played Table tennis since my school days and even represented at the National level. I also enjoy indulging in Chess and Bowling. However, nothing has fascinated me as much as Poker has and I doubt I would choose another game as a full-time profession.
How have poker players and their game changed over the years?
Daniel Negreanu has explained the evolution of Poker quite well in his Masterclass. He said initially players used to play their cards vs the opponent's. Then it became their cards vs the opponent's range and now it is their range vs opponent's range. Poker players have now become more advanced as they spend more time studying the nuances of the game with the help of solvers.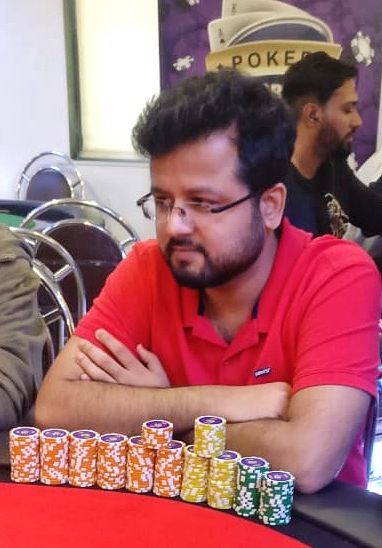 What roles do social media and digitalization played in the field of poker?
There is a lot of free content available online which helps an amateur Poker player to learn and sharpen their skills. Also, there are multiple groups on Facebook where the poker community in India is connected together. This is a great platform to discuss, share ideas, learn and connect with the professionals.
What is the future of Poker in India?
Poker in India is absolutely thriving and lucrative now with celebrities endorsing various websites and ads running on all media. I believe this is just the start and the number of players will only multiply. I won't be surprised if more and more players take it up as a full-time profession in the years to come.
Your best game and tournament to date?
I have won (3-way deal) a tournament on Adda52 called Snowfall for 1.17 Lac from a field of 1800+ players.
What has been a turning point in your life in terms of this game.
My qualification into PSL 3 Virtual was definitely a turning point. When I played in the league, I didn't feel out of place amongst the experienced professionals and it was a great confidence booster to reaffirm that I am on a correct path in my life with respect to my career.
Is poker and rummy a good game or medium lifestyle to get in? & Can you describe the reality of being a professional poker player you think other people are not aware of?
The lifestyle of a Poker player is a very challenging one. The work timings are very different for starters and hence it affects the sleep cycle. Maintaining a balanced social life can be a difficult task at times because all the major tournaments happen on a Sunday which is the time we connect with family and friends. But if these aspects can be managed, the rewards can be very promising.
What is the critical mantra or the secret to a good game?
I feel discipline is the secret to a good game because i believe it is the key difference between a winning player and a losing one.
How did you get your start in poker?
A back injury forced me out of action from table tennis and I had to channel my energy into another sport/game is when I discovered online Poker. I started with some cash games but quickly realized that tournament Poker is my niche and I have pursued it ever since.
What's the biggest mistake you've ever made during a poker game?
Late in a tournament, I became too passive when the stakes were high and my opponents were able to take advantage of that easily.
How do you feel about the future of a Professional Poker Player?
The future of a Poker player will surely be a successful one provided they have the discipline and the patience to withstand variance. In the long run, a good player will always be a winning player.
We wish Karan Thakker the best for all his future games and endeavors! 
---
0