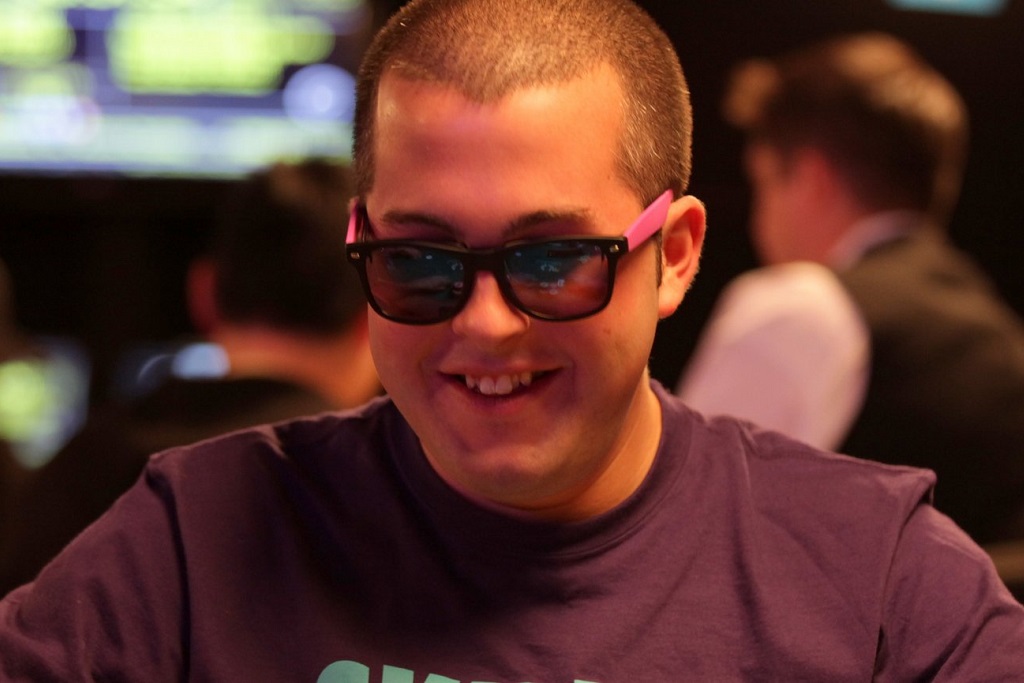 In 2007, Andrew Badecker was a typical college student, smart, ambitious, working a part-time job with a hunger to make a mark. The only difference between him and the hundreds of other students with the same desire was his poker playing abilities that he spent sharpening in his spare time. With a small win here and there, he was making sure his hobby paid out well. But after a particularly spectacular night that made him $7,000, he decided to take a step that would make his tale one of the top poker success stories for years to come.
The then 20-year old shocked his parents when he told them about his decision to drop out of college. And rightly so, as working a job and playing poker was not leaving him enough time to focus on his studies. Following this decision, he made another one: to quit his day to day job and pursue poker professionally. This choice did not go well with his parents, and with a fear of their son becoming a full-time gambler, they decided to kick him out of the house so that he became responsible for his own choices. And responsible he became. Not only did he started playing professionally, but he also became rather good at it. So good that it became one of the top poker success stories in the world, inspiring numerous people to take up poker.
Early Years
In 2009, Badecker got his first live poker tournament cash, when he won $5,000 at World Series of Poker (WSOP), the mecca of poker tournaments, when he finished 63rd in a No-limit Hold'em Shootout event. But the Andrew Badecker WSOP story did not end there, and he would soon return to triumph over the event. Three months after his first live tournament cash at WSOP, he won $21,420 when he stood 5th in a WPT Borgata Poker Event, and this started the story of dominance.
After moving to New York City to play poker, Badecker tried his hand at online poker as well and became an instant master at it. He eventually won over $800,000 from more than 15,000 online tournaments, from multiple poker websites. But in 2011, the U.S government put down the hammer on multiple poker websites, such as PokerStars, Absolute Poker and Gull Tilt Poker, making it illegal to play poker online in the United States of America.
Many people thought it was the end of the online poker success story of Andrew Badecker, but he had other plans. The player and his friends left the country and went to Mexico just so that they can play online poker. The player spent over a month in Cabo San Lucas in Mexico and continued his winning ways at online poker.
Andrew Badecker WSOP History
The Andrew Badecker WSOP saga started in 2009 when he won $5,236 in the 2009 WSOP at a $1,500 No-Limit Hold'em Shootout event. And that is how it all began. The 2010 WSOP was not too great for Andrew Badecker, and he came home with only $3,114 in winning when he stood 202nd in the #1,500 No-Limit Hold'em event. While things were looking grim, no one knew what would follow. Then came the 2011 WSOP event, which changed the landscape of poker for many years to come.
In the same event he won in 2009, Andrew took the top spot and won $369,371. Soon enough, Andrew Badecker became the talk to WSOP and people were hoping for greatness in the next WSOP as well. While he could not finish at the top, Andrew again showcased a stellar display of poker when he won $224,029 in a $1,500 No-Limit event by claiming the 3rd spot. In 2013 WSOP, Andrew was placed 27th and had to settle for $40,931 in poker winning.
Andrew Badecker WTP History
For Andrew, the year 2011 was not just the year he took down the WSOP challenge, but the WTP challenge. While his first WPT event was the WPT Borgata Poker Open in 2010-2011, he broke out of the scene in the 2011-2012 WPT Bay 101 Shooting Star event, where he won $192,300 when he stood 5th. This is his only 6-digit scalp at the WPT circuit, and his total winnings amount to $232,577 over a period of 5 years.
Becoming A Poker Success Story
By the time he was 25, he had become a millionaire and had already won four six-figure poker tournaments, the biggest of which made him $388,657 richer, at the $2,500 + 200 No-Limit Hold'em – Championship Event at Borgata Fall Poker Open, Atlantic City. Even after nine years, that win is still his biggest grab. His 2nd biggest win is $369,371 at $1,500 No-Limit Hold'em – Shootout Event at 42nd World Series of Poker – WSOP 2011, Las Vegas, where he bagged the top position and beat out the competition with his skill and analytical thinking. Other top wins include $224,029 at $ 1,500 No-Limit Hold'em (Event #2) at 43rd World Series of Poker – WSOP 2012, Las Vegas and $192,300 at $9,500 + 500 No-Limit Hold'em – Championship Bounty event at World Poker Tour – WPT Bay 101 Shooting Star, San Jose in 2012.
Final Thoughts
While the player seems to have eased down on poker a bit, as he did not attend many events after 2016, his last major win was $10,334 at The Wynn Classic, Las Vegas in a $1,500 + 100 No-Limit Hold'em in early 2019.
The story of Andrew Badecker is one for the ages, and the player with over a million dollars under his poker belt, countless podium finishes and 14 cashes and one bracelet at the WSOP genuinely has one of the best poker success stories for players all around the globe.
Do you have another poker success story? Let us know in the comments.
Want to learn more about rummy and poker? Follow Academy52 for regular updates.
Follow us on Facebook, Instagram & LinkedIn for more quirky updates, tips and articles.
0