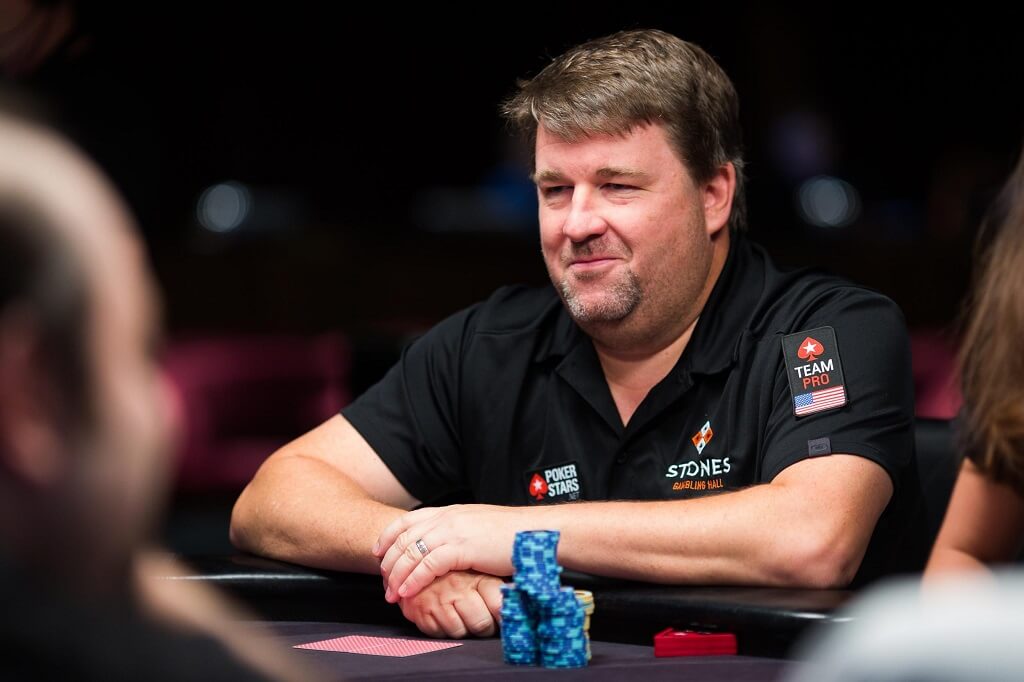 As live poker slowly creeps back into action, we have decided to open the vault of some of the biggest tournaments of poker and look at some of the most surprising stories of underdogs of Poker.

The thing is, everyone likes a good underdog story. And why shouldn't they? A poker star beaten by someone who shouldn't even be there, that's one for the headlines. From WSOP to ETP to many other major tournaments around the world, multiple stories can fit the narrative of the underdogs of Poker.

Therefore, we at Academy52 bring to you some of the best Underdogs of Poker Who Crushed Final Tables.
4 Poker Underdog Stories To Remember
1. Chris Moneymaker — WSOP
No list of underdogs of Poker is complete if Chris Moneymaker isn't on it. The details of his win look to be straight out of some fan fiction novel. Don't believe us? See the turn of events and then decide for yourself.
Moneymaker, an accountant by profession, won an online satellite event by investing less than $100 (the amount varies from $35-$85 from multiple sources) and entered the 2003 WSOP Main Event at a fraction of the cost as other players. Then, he eliminated the likes of Phil Ivey and Johnny Chan before reaching the final poker table. On the final poker table, he surpassed professional poker player Sam Farha and took home $2.5 million by winning the whole event. This win immortalised Chris into a legend, and rightly so!
2. John Dibella —  PokerStars Caribbean Adventure
What if we told you that you could go on a holiday, play poker with some of the top poker players, dominate them and then take home $1.7 million? You would love this, wouldn't you? Well, so did John Dibella.

The then stockbroker decided to go on a family vacation and stepped on to the PokerStars Caribbean Adventure 2012. Little did he know that he would end up on the final table with some huge poker names. We are talking about Xuan Liu, Kyle Julius and Faraz Jaka. The story became one of the top contenders for the underdogs of Poker series, as Dibella won the final table, and took home $1.7 million in winning.

Eight years down the line, Dibella is still enjoying the win, as it is still his biggest score. However, he is now an ace poker player and showcases his talents in low stakes games.
3. John Hesp — WSOP
As the final table for the WSOP 2017 main event began, one face was different than the others. A 64-year-old grandpa was sitting with some of the biggest names in poker. John Hesp, a self-proclaimed recreational poker player from The United Kingdom, carved a name for himself in the poker underdogs history at the WSOP 2017 main event. The funky looking player with his Panama hat and flowery shirts won $2.6 million when he stood 4th in the biggest poker event in the world.

Since then, he played a lot of tournaments and was always cheerful as he was before. Recently, in an interview, he stated the winnings of the WSOP 2017 are still in his bank, and he had not lost it all.
4. Ben Keeline — WSOP Colossus II
The next name in the list of top underdogs of poker is Ben Keeline, an Uber driver who did not even have the money to pay the entry fee as he was struggling financially. Well, he borrowed money from his father to enter the WSOP Colossus II tournament in 2016. There were over 22,000 other poker players who wanted to win this just as bad, but Keeline had other plans.
However, the road wasn't easy. In the initial stages, Keeline fell to his knees. At one point, he was nearing elimination as he had only one bet worth of chips with him. Forced to go all in, he put up an unparalleled string of double-ups and moved forward in the tournament. In the end, Ben Keeline stood firm and won it all, taking home $1 Million in poker winnings.
Underdogs of Poker Overview
There you have it. Some of the biggest underdog wins in poker history. These underdogs of poker crushed the final tables of some of the largest poker tournaments held and did so with style. Many other poker underdog stories could have been on this list, but we feel these four are the top poker underdog stories of all time.
---
0