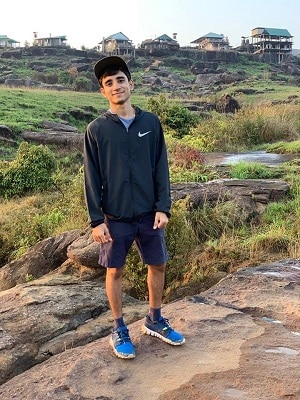 The Sunday poker buzz was on, and so was Adda52's major tourney, the 12.5 Lakh GTD Big Slick. The buy-in was set at ₹2,500, and 542 players tested out the waters to snatch the prize away. After engaging in an 8-hour long battle, online reg Vatsalya Rao came out on top to become the champion and win ₹2,32,000 in poker winnings.
Vatsalya has been slowly climbing the ranks of the new-generation poker players and has been joining the top poker winners from the last few tournaments. The Sunday triumph was not his sole win, as he wrapped up BSS MegaStack 5 Lakh GTD at Poker Baazi and took home another ₹1.3 Lakh in poker winnings, and had over ₹3.5 Lakh in earnings. Pretty good weekend, we would say. Some of the other notable players in the tournament were Armaan "tandavam" Kochhar, who stood 3rd for ₹1,24,622, Rony "fish4life" Chowdhury who stood 6th and won ₹49,080, and Biplave "Bksingh1″Kumar, who bagged the 7th spot and won ₹35,975.
Only last week, it was another Tuesday, and the poker business was going as usual. While the tournament prize pools were not as lucrative as they are on weekends and prime days, players made the most of what the platforms had to offer. At PokerStars India, Vatsalya 'Bhoot_Uncle' Rao came out on top as the tournament winner of the ₹5 Lakh GTD Sixth Sense and took home ₹92,186 in poker winnings.
The tournament fell short ₹28,000 of its listed GTD prize money, as only 236 players joined the game, which had a buy-in of ₹2,200. The players battled it out to become the Sixth Sense king, but it was Vatsalya that became the poker tournament winner, after eliminating Vishal 'DeadGrinder1' Madan, who had to settle at the second place with ₹66,828. In addition to these cash poker winning, all In The Money (ITM) poker winners will also pick up points for 'Star of the Month' leaderboard running on PokerStars. Some of the other ITM finishes were Anmolraj 'modi chai wala' Singh Chawla, who stood 3rd and won ₹48,446, Anurag 'GutshotHaiBro' Srivastava, who was 6th and won ₹18,457, and Sandeep 'effuno007' Varma RS, who took home ₹15,150 after placing 7th.
With over ₹44 Lakh in total earnings, Vatsalya is a hot prospect in Indian poker, and he's slowly and steadily gaining ranks in the Indian poker scene. One thing is sure: this is not the last that we see of him.
0