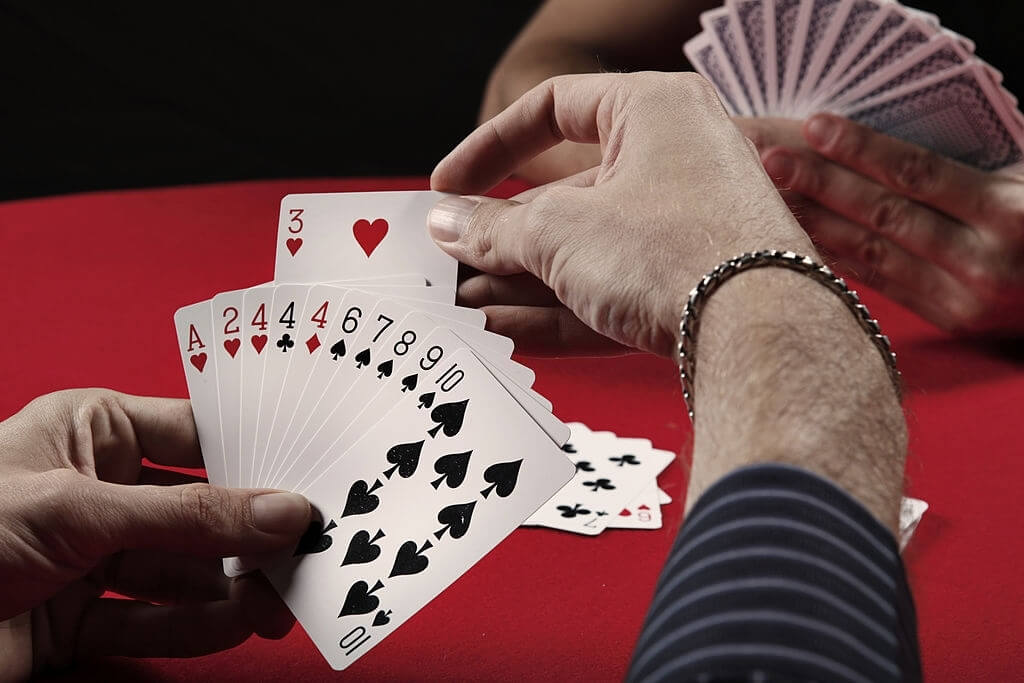 Rummy is a fast-paced and skill-based game that is played by millions daily, both online and offline. It may be easy to learn and play rummy, but becoming an expert player requires some qualities. As the game grows in popularity, one should know which qualities to posses to become a successful player. We at Academy52 bring you some of the top qualities every rummy player should own.
5 Qualities Every Rummy Player Should Own
#1 Positive Approach
One of the best qualities that every rummy player should own is a positive approach towards the game. A good player will always ensure they remain positive, irrespective of the result. Every game is a new challenge, and every new challenge will indeed teach you new strategies and hand moves.
This quality is considered extremely admirable in a player as looking at the brighter side not only helps them in the game but in life as well. If you have a positive approach, you will learn from your mistakes, and even learn from your opponent's strengths to become the best version of yourself. This is one of the main characteristics of an expert rummy player, for whom every rummy game is a chance to learn something new.
#2 Passion
"Love, War and Rummy, All Require Passion"

Unknown Rummy Player
Passion for the game is another quality that is the difference between an ordinary and an extraordinary player. A passion for learning and a passion for winning is necessary if you want to be a good player. To enhance your skills and become a top rummy player, you need to practice hard and regularly. Once you feel you have the grip on the game, then you should give the game your undivided attention. This will ensure you make as fewer mistakes as possible. This determination and passion are characteristics of an expert rummy player.
#3 Observational Skills
Exceptional observational skills are one of the best qualities every rummy player should own. Expert rummy players keep a keen eye on all the moves that happen during a game. This trait helps them analyse the opponent's moves and predict what the other player is going to do next. In every rummy game, several permutations and combinations are in play, and your observational skills can really help you in the long run. Keeping track of all the cards that have been picked up and discarded can help you judge the mind of your opponents and exponentially increase the chances of success.
# 4 The Ability to Adapt
Not every rummy game is the same, and expert players know that. New situations call for new strategies and the quality to adapt as the game, cards and opponents changes can help one win. As you play more and more, you will meet new challenges and unique scenarios which may even require changing your most powerful strategies and adapt yourself in a new one. This is where expert players shine the most. The experience of a lot of games can turn out to be useful in tricky situations, and help you win.
#5 Confidence
It is often said, that "confidence is key", and it is also true when it comes to rummy. Confidence to play and carry on is one of the most extraordinary qualities every rummy player should own if they wish to succeed. Many players witness a rise and fall in their rummy games, and only a few tend to continue after a string of losses. This is where confidence is critical as it helps you learn from your past experiences and apply your skills to the game to tackle any challenges that you are facing.
Final thoughts
While there are many other qualities every rummy player should own, but we believe these are the most important. When you play rummy with the right attitude and show the characteristics of an expert rummy player as mentioned above, we are confident that you will be the best version of yourself.
What other qualities do you think every rummy player should own? Let us know in the comments.
0