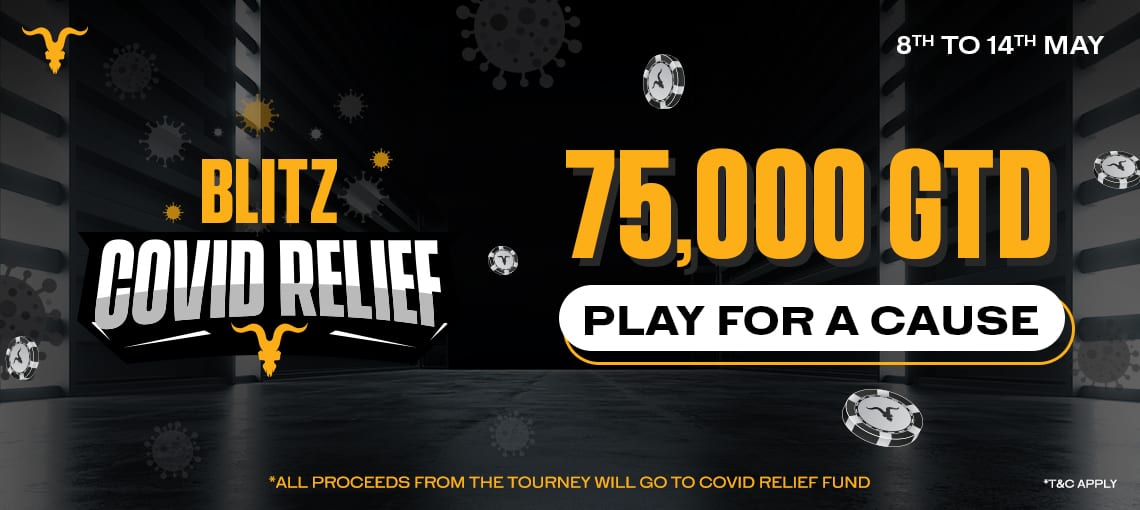 The pandemic has truly challenged the country's healthcare infrastructure while social media is populated with crowdsourcing efforts to replenish the dwindling oxygen supply.
Online poker site BLITZPOKER is one of the first poker operators to join this fight against the virus by announcing the 'BLITS Covid Relief' tournament. This initiative by the site will see them hosting a Rs. 249 entry buy-in daily from 8 May to 14 May at 10:30PM (IST). Featuring a Rs. 75,000 prize pool guarantee with all the proceeds going to the Hemkunt Foundation to provide oxygen cylinder and ventilators to those in need.
Help us in this fight against Covid by Playing BLITZ Covid relief daily. Buy-In to this tournament is set at Rs. 249 only. Book your seat and join us to get India back to its glory

– A statement released by BLITZPOKER
The Hemkunt Foundation is an NGO which was founded in 20210 and has worked on several small projects for the last 10 years.
A statement released by BLITSPOKER stated, "We have partnered with an NGO – Hemkunt Foundation, which aims to provide humanitarian aid to marginalized sections of society. You can directly make donations to them through their website."
0