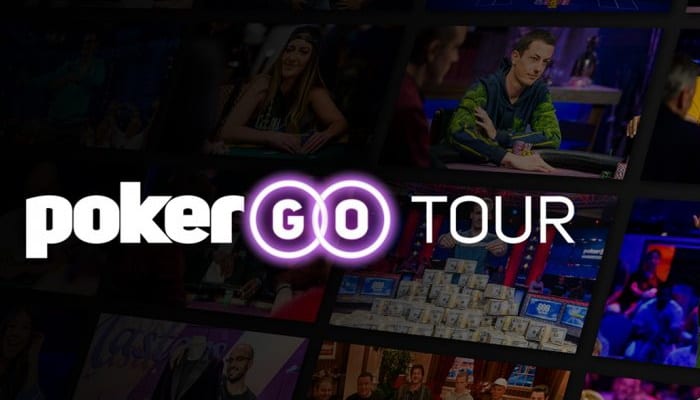 Get ready for the latest innovation in the poker world! PokerGo made a bold move with the latest launch of the PokerGo Tour, which will utilize a new ranking system to determine who the best of the best tournament players are really in the professional realm. 
The poker community has been trying to create a professional tournament tour that equates to the PGA Tour in golf, wherein professionals compete with each other in pro events to determine an annual leaderboard winner. PokerGo is the latest poker platform to give this daunting task a shot.
In the past, the World Poker Tour attempted to give it a shot with the defunct Players Tour (PPT), which sounded great in theory but failed to produce a viable circuit for pros.
During the poker boom, media bigwigs CardPlayers and Bluff Magazine created their own ranking systems to determine which players were doing the best among their peers in various tournament circuits. Most recently, PocketFives and Global Poker Index had created a uniform standard to rank international and online players. Now it is PokerGo who is trying to establish both a unified system with a legit pro tour.
PokerGo already had a head start with several of their own-branded events, which have grown in popularity over the years among the elite tournament players, pros, and deep-pocketed semi-pros. PokerGo's branded events include the Super High Roller Bowl, Poker Masters, and US Poker Open. All three will be an integral part of the 150 event circuit to determine the PokerGo Tour Player of the Year (PGTPOY). Other events include the PokerGo Cup and PokerGo Heads-Up Championship.
The 2021 US Poker Open in early June at the Aria Casino in Las Vegas kicks off the PokerGo Tour. The US Poker Open has 12 events featuring high-ball action. 
The sport of poker is hundreds of years old, and until now, there has not been a globally recognized tour and ranking system that establishes and celebrates the most elite players across the globe, so we started something we hope will evolve and grow

Mori Eskandani, president of PokerGo

Head over to PokerGo to check out the new ranking system! 
---
0