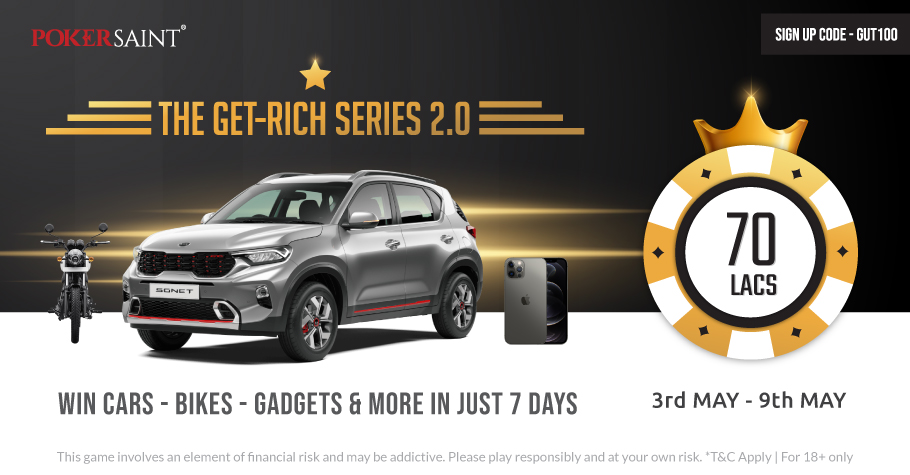 The 'Get Rich' Series 2.0 on PokerSaint is a VIP program for stakes up to 10/20 and will run for 7 days. Poker players need to accumulate VIP points during the promotional period in any stakes between 0.5/1 and 10/20.
What's more, is that players can play on any stakes between 0.5/1 and 10/20 on PokerSaint to gather VIP Points and move to the top spots on the leaderboard. Players can also win exciting prizes from 3 May to 9 May. But that's not all!
Players can also increase their win by playing on the cash tables on PokerSaint. The platform offers some attractive prizes like cars, bikes and gadgets in just 7 days.
Points to keep in mind
Poker players can play on multiple stakes in order to collect VIP Points.
If there are more players in the same slab as compared to the prizes, then the player with the highest VIP points will take the lead.
Poker players will have to collect the minimum required VIP points in order to be eligible to win prizes.
Players can win some great prizes on PokerSaint. So head over to PokerSaint and Signup if you do not want to miss out!
0