Spartan Poker has been offering record-smashing events like the IOPC and FTS. The site has been at the helm of provisioning lucrative offers and promotions for cash game lovers. With the site's guarantee smashing FTS 2.0 almost wrapping up, Spartan Poker has extended its extremely popular Rs. 1 Crore Club promotion by 3 weeks (March 5 to 31)
The Cash Club will give away another Rs. 75 Lakhs in prizes in the coming three weeks! All the players to participate in the promotion have a chance to win from Rs. 25 Lakhs in bonus money each week, depending on the TLB points they collect by playing real-money cash games on the site in March.
The promotion is open across all stakes, and the payouts have been divided across three clubs – Gold, Silver and Bronze.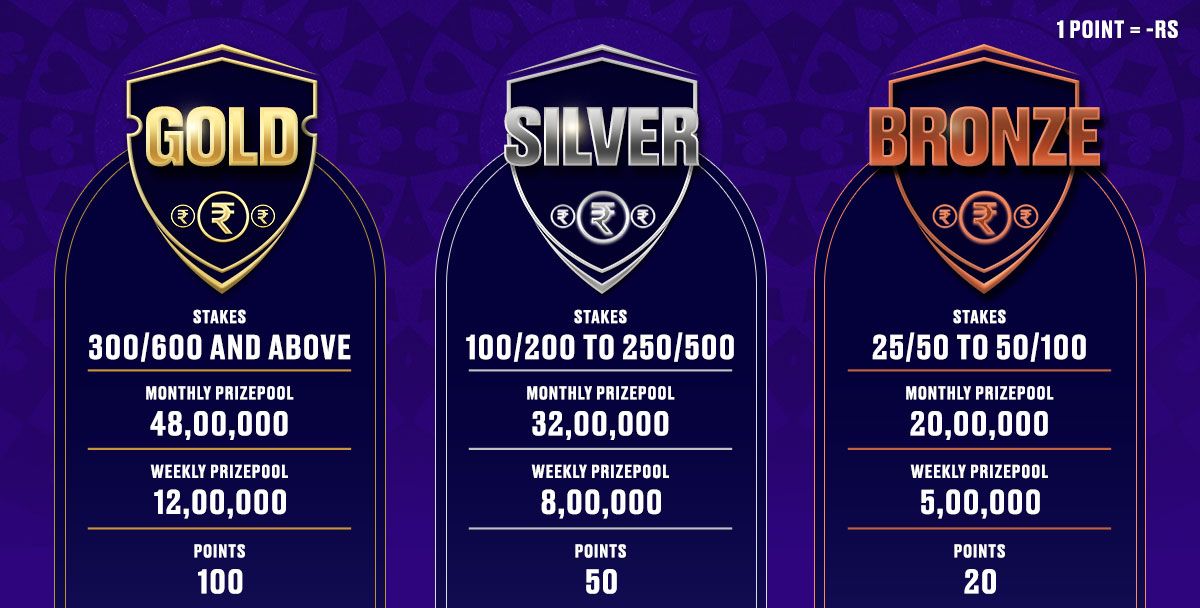 The Gold category is for the highest stakes, and offers massive monthly and weekly payouts. To participate in the promotion, you need to simply 'opt-in' through the client every week to participate.
The promotion has a few terms and conditions –
The promotion commences on Sunday, March 14 at 5:30 AM and will run every week till March 31.
Points will be calculated separately for the three categories
Minimum three active players are required per hand to collect TLB points
All the payouts will be done in bonus money (BM)
Only post-flop hands will be considered under this promotion
OFC tables are not eligible
So, Opt-in to the cash club promotion now and don't miss the chance to win from Rs. 25 Lakhs in prizes each week!
---
0