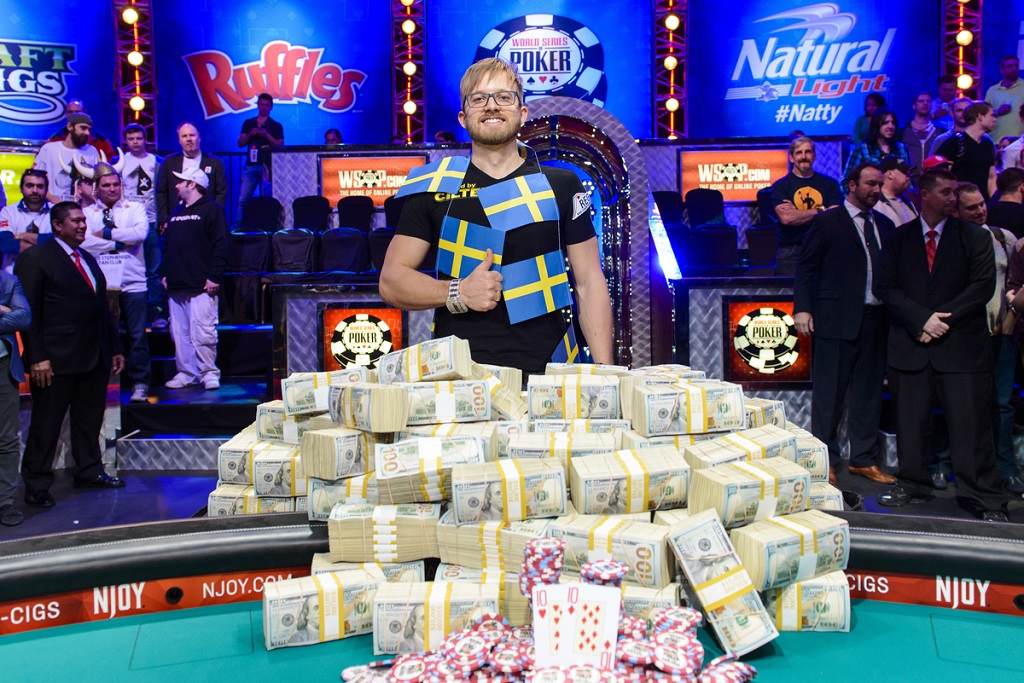 Many people think that winning a million dollar in a poker tournament is unrealistic, but a mere look at these records of players winning huge prize pools over the years crashes these myths. The WSOP $10,000 Main Event and some non-profit One Drop WSOP tournaments have been the largest poker tournaments over the past decade. Let's look at some biggest wins in the history of poker.
WSOP Main Event 2014
The WSOP Main Event 2014 started on July 5 and ended on July 14; in November, the nine finalists came together to battle for the grand prize. The event unfolded with a field of 6,683 with a total pool of $62.8 million; the event saw the victory of a Swedish poker player named Martin Jacobson, winning a bracelet and $10 million. Felix Stephensen backed second place with a win of $ 5.15 million.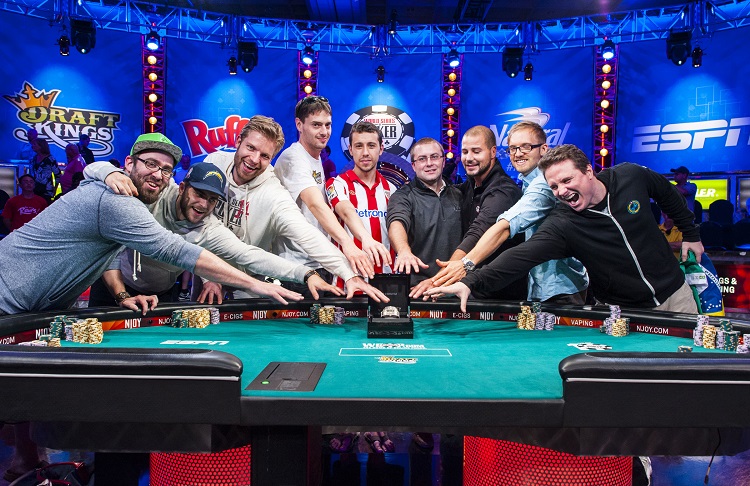 WSOP Main Event 2006
This was undoubtedly the biggest tournament in the world of poker, with a total of 8,773 players and a prize pool of $82,512,162. The match was set to start on four separate days, with four teams stripping down to one and finally to the nine players, who battled on August 8. August 10 witnessed Jamie Gold going home with a prize pool of $12 million, and Paul Wasicka came second with $6.1 million. Gold had a head start since day four as he eliminated seven of his eight opponents at the final table. Before leaving Wasicka with his pocket tens and going home, Gold applied Q-9 and table talk.
Big One for One Drop 2014
The second-largest win witnessed by poker's history is with Dan Colman, who beat forty-two opponents to take $15.3 million from the total prize pool of $37.3 million. Daniel Negreanu printed his name on the second spot with $8.29 million and first at All-Time Money List, making his live winnings exceed $36.5 million. The event ended with a dramatic twist of Colman winning the huge pot from Negreanu with the last few hands of A-14.
Big One for One Drop 2018
This WSOP tournament is one of the most recent poker hits that exhilarate fans; Justin Bonomo smashed Fedor Holz for a win of $10 million first-place prize and a second bracelet of the series. Bonomo's success sat him on top of the All-Time Money List, knocking off Daniel Negreanu since 2014. Bonomo' live winnings came at $43 million.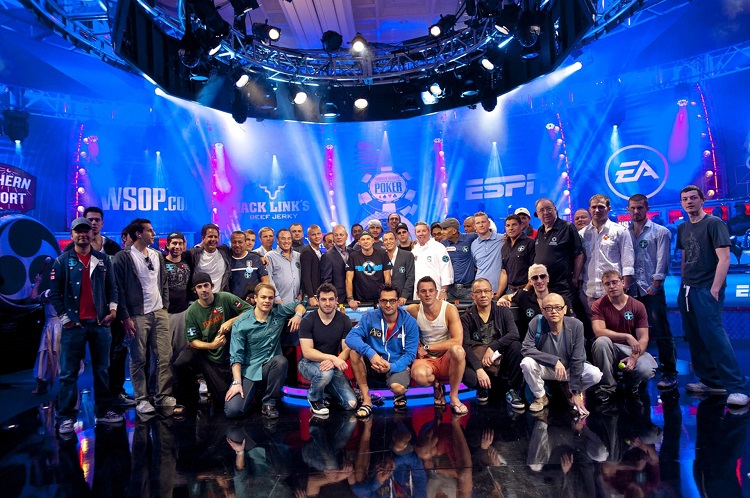 Big One for One Drop 2012
The WSOP tournament had a total of 48 entries and a whopping prize pool of $42.67 million. The first win went to Antonio Esfandiari with $18.35 million prize money, and it turned into the highest single poker tournament payout in history. Esfandiari defeated Sam Trickett's Q-6 with his 7-5 offsuit; his excitement roared after the win.
WSOP Main Event holds 12 of the 15 most significant wins in poker history. Poker is gaining recognition all around the world with such an extraordinary record of victories. 
---
0